Lifetime Planning - Perpetual Impact: Gail Miller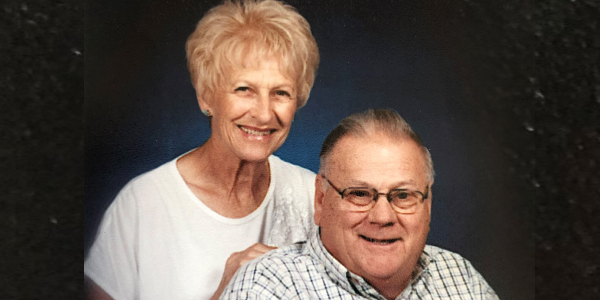 For the late Wall, SD native Gail Miller, hard work was second only to putting together a great deal. He spent his life and career proving that a high school dropout confined to a wheelchair at the age of 16 could achieve great personal and professional success. Now, because of those efforts, his legacy will impact the lives of South Dakotans for generations to come.
Formally trained as a jeweler and watchmaker, Gail's career started in Murdo, SD when he went to work at Beckwith Jewelry. Soon thereafter, he opened his own store in Presho where he would meet and marry his life-long companion Delores, a teacher at a nearby country school. The couple moved to Pierre in 1965 after purchasing the Jewel Box.
The two ran the jewelry store for over 20 years and saw the world together in their small plane, often piloted by Gail. After selling the Jewel Box, they started investing in real estate, both in South Dakota and in Bullhead, AZ, where they spent their winters. In addition to owning several commercial and residential properties, Gail followed his passion by purchasing and leasing farm and ranch land. Gail remained active in farming and ranching until his passing in 2018.
Delores's passing in 2013 brought great sadness and reflection for Gail. He contemplated how to best honor her memory and plan for the eventual disposition of all the two had built together. Having no children and being fiercely opposed to paying unnecessary taxes, Gail worked with his professional advisors to establish a fund at the South Dakota Community Foundation (SDCF). Gail appointed a five-member advisory board to work with SDCF to administer distributions to several designated charitable beneficiaries. Gail developed parameters for more flexible grant programs that will support initiatives that were important to both Delores and him. He also established a scholarship to honor his mother and father, Violet and Eugene Miller.
Never wanting to call attention to himself, his planning and gifting were done privately, with exceptions made only when he could honor his great love, Delores. The result will be the single, largest estate gift in SDCF history and more importantly, a stream of grant dollars that will benefit nonprofits and communities forever. As a result of his generosity and careful planning, Gail's last deal will certainly be considered his best.